Step 1
Login to your account, click on Top Up Credits on the sidebar.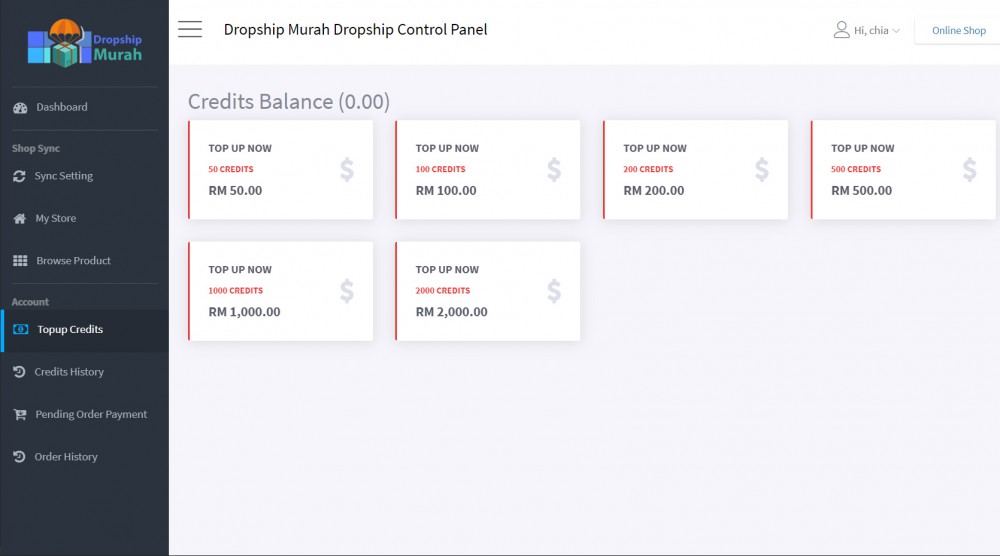 Step 2
Select the amount that you want to top up. After select the top up amount , click on Pay Now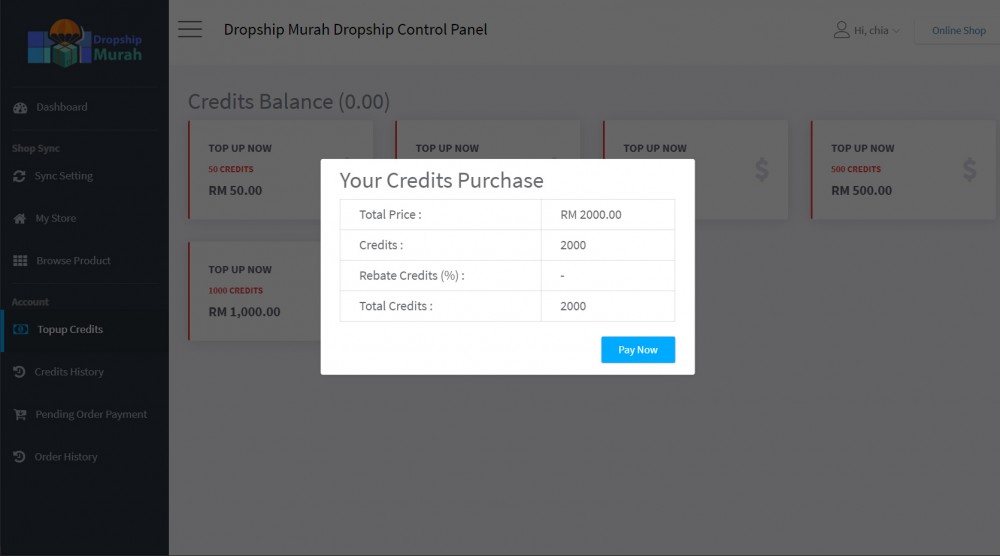 Credit Refund
Customer may terminate this agreement at a minimum duration of 3 months from the date account was registered. Only upon Termination of account, Balance Credit can be refunded into the customer bank account with a handling fees charged of 10%. Customer need to delist and remove all products synced fro Dropshipmurah.com.my in their respective Marketplace account and inform the admin for the process of credit refund. Credit Refund will take 3-5 working days to be processed.