Step 1
Login to your account.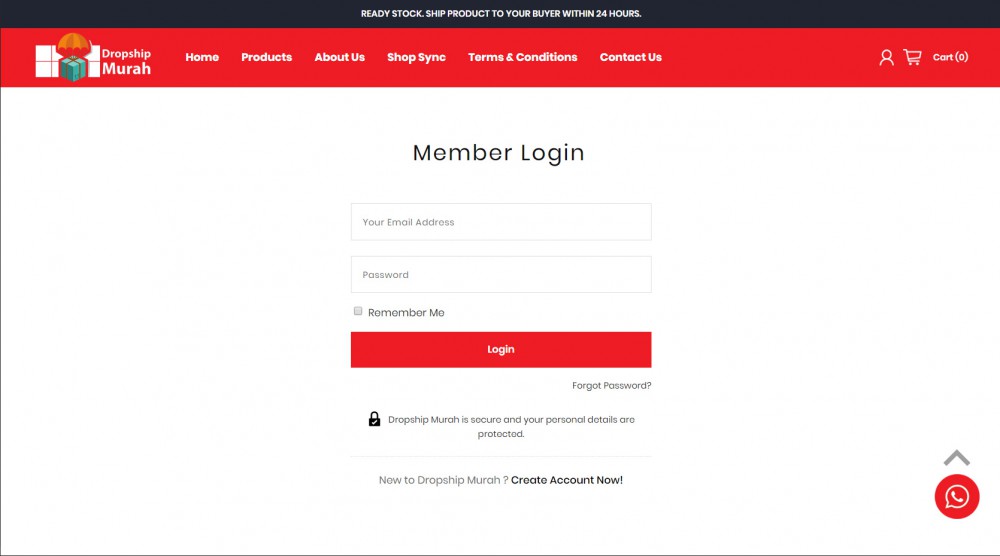 Step 2
Select any products that you would like to buy.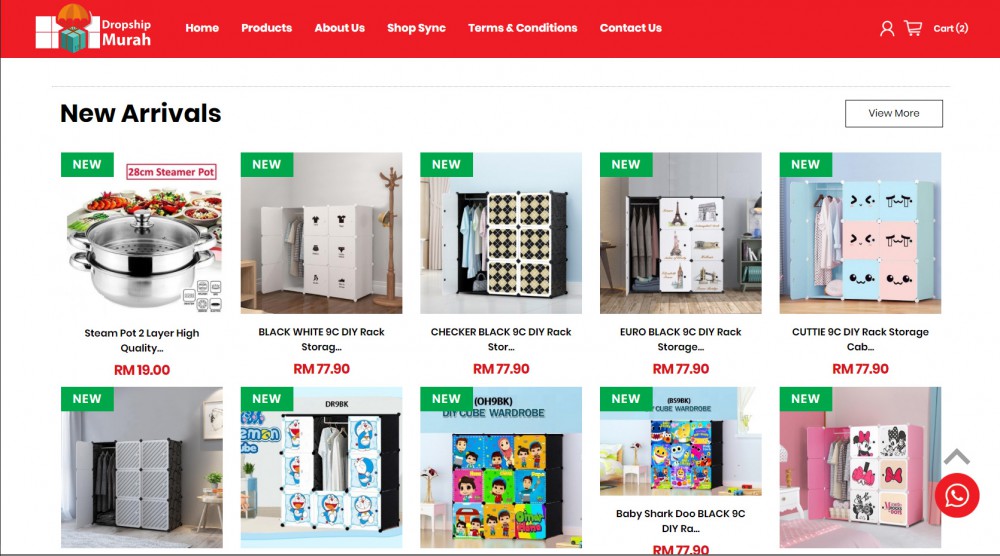 Step 3
Click on button "Add To Cart" to proceed to payment.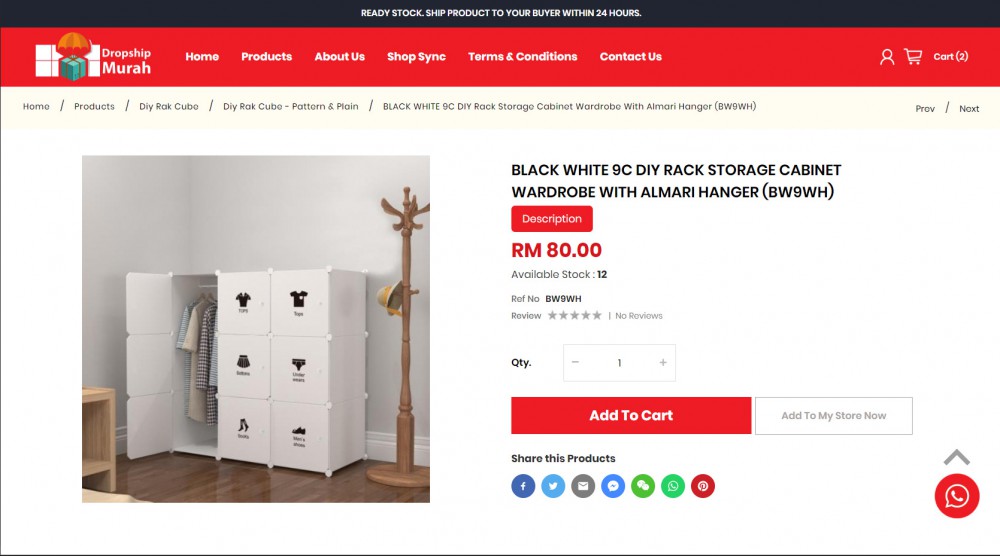 Step 4
Confirm your products and click "Checkout" to proceed.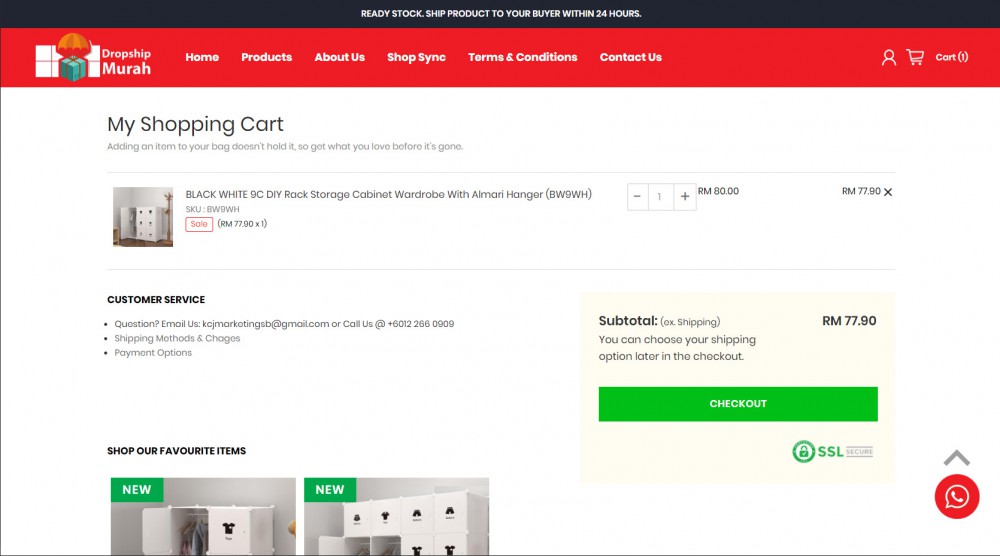 Step 5
Double check your sender and receiver address, confirm your items in cart, and click "Pay Now" button to proceed payment.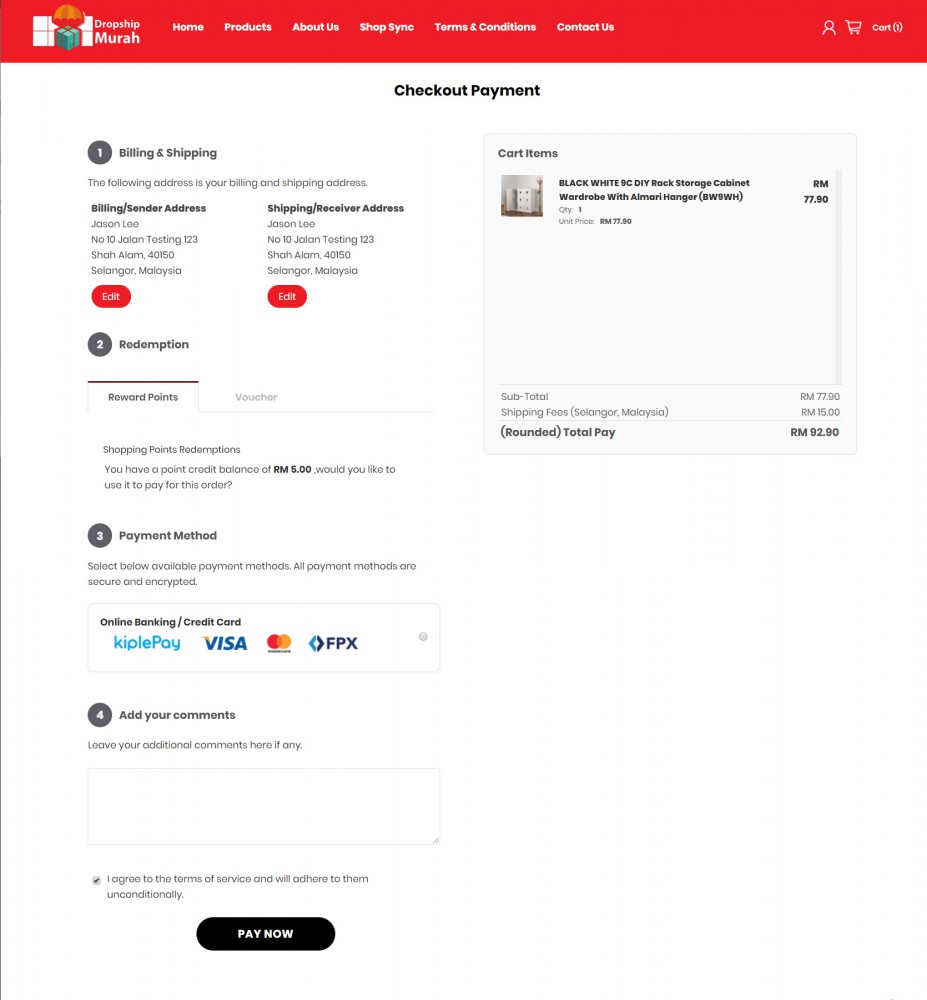 Step 6
After made your payment, your order will be processed accordingly.